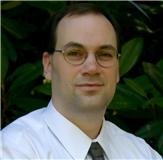 Michael Brewer is a lifelong Classic City resident; he was born in Athens and has lived in or near the area his entire life, playing in the Classic City Band while he was in high school. Mr. Brewer is currently employed as a Web Developer at the University of Georgia, is the Director of Music at Emmanuel Episcopal Church (Athens), and is also a board member and secretary of the US PostgreSQL Association. A Phi Beta Kappa, summa cum laude graduate of UGA, with degrees in music and mathematics, Mr. Brewer was a member of Phi Mu Alpha Sinfonia music fraternity. He has played trombone for the Athens Symphony for the last 20 years; he also directs the Athens Brass Choir, a community brass ensemble he founded in 2002. He has studied instrumental conducting with Albert Ligotti, H. Dwight Satterwhite, and Mark Parker. A member of the American Society of Composers, Authors and Publishers (ASCAP), his compositions have been performed at UGA, Brevard Music Center, and the Interlochen Arts Camp; his arrangement A Christmas Carol Sing Along has been performed by the Athens Symphony on their Christmas concerts for the past several years, and he recently composed, orchestrated the score, and directed the pit orchestra for a one-act musical drama, Song of a Child.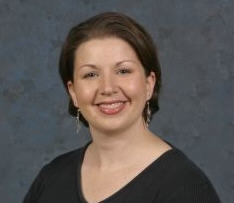 Angela Manous is the band and choral director of W.R. Coile Middle School in Athens, Georgia. She received both her Bachelor and Masters of Music Education from the University of Georgia. In addition to the Classic City Band, she is an active performing member of the Athens Symphony and the The Northwinds Symphonic Band in Gainesville, Georgia. She is a member of several professional music organizations including the Music Educators National Conference (MENC), Georgia Music Educators Association (GMEA) and Sigma Alpha Iota womens' music fraternity. She is from Savannah, Georgia.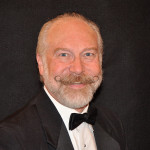 Ed Schwartz is a native of the Chicago area. He is a graduate of the University of Illi- nois School of Music with multiple degrees in music education. Ed has spent his profes- sional career helping faculty in higher education with the effective use of technology and has worked on several projects focusing on technology in music education. He served as Instructional Designer for the award-winning University of Delaware Videodisc Music Series, authoring several books on laserdisc technology in education. At Virginia Tech, Ed was the co-editor of the Virginia Tech Multimedia Music Dictionary, now the OnMusic Dictionary. Before coming to the Classic City Band, Ed founded the Newark Community band in Newark, Delaware and served as Music Director for six years until his move to Virginia. There he founded the Blacksburg Community Band and served as Music Director for 24 years. He was a founding member of the Summer Musical Enterprise in Blacksburg (Virginia), producing Broad- way musicals for 21 years and performing as lead male in Sound of Music and Kiss Me Kate. As a performer, Ed plays trombone and euphonium and along with the Classic City Band, performs with the Classic City Dixiedawgs and Classic City Polka Band. Ed has also sung in opera choruses and minor roles with the Illinois Opera Theatre, Opera Delaware, and Opera Roanoke. Ed currently works as Assistant Director of Classroom Support and Learning Spaces at the UGA Center for Teaching and Learning.